Deputy district judges are appointed by the Lord Chancellor after a fair and open competition administered by the Judicial Appointments Commission, and the statutory qualification is the same as that for appointment as a district judge – a minimum of five years' right of audience in any part of the Supreme Court, or all proceedings in county courts or magistrates' courts.
Deputy district judges sit on a fee-paid basis in the county courts and district registries of the High Court for between 15 and 50 days a year. In general their jurisdiction is the same as that of a district judge.
Appointments are for five years, and are automatically extended by the Lord Chancellor for further successive terms of five years – subject to the office holder's agreement and the retirement age of 70.
Deputy District Judge Chris Mills the only Disrict judge in the UK
Read more about DDJ Mills in our Dodgy Judges article.
Deputy District Judge Christopher Mills email address is ddj.christopher.mills@ejudiciary.net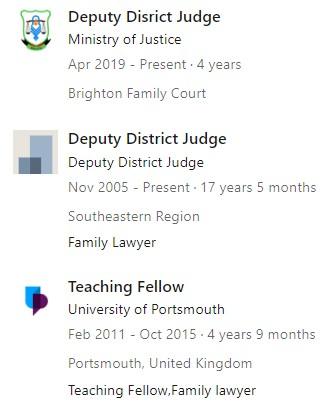 Read our review of Gavin Howe Barrister
Latest Articles
All articles can be found in our Sitemap