On the 4th July 2023 at 9.30am a McKenzie Friend and I went through "strict" airport style security at Horsham County Court in Hurst Rd, Horsham RH12 2ET.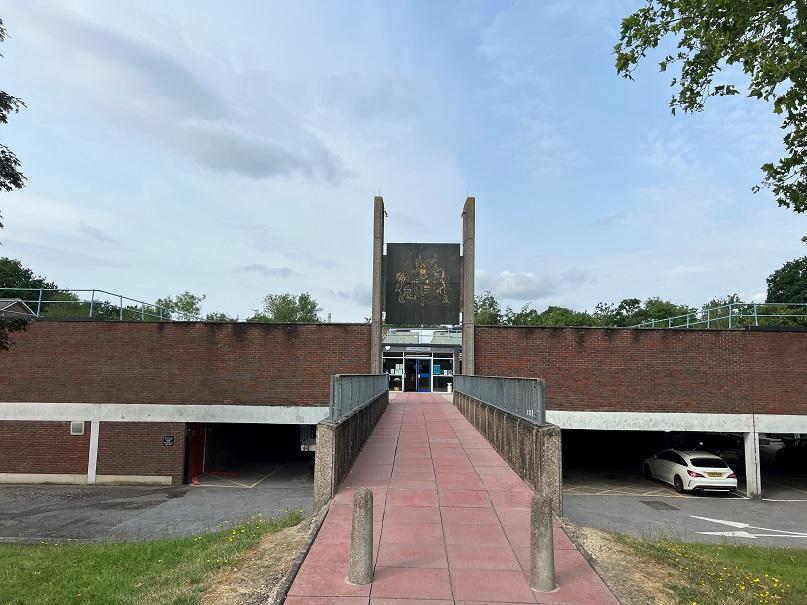 Pockets were emptied into a tray and my laptop bag was searched by a Security guard using a torch taped to a ruler. Very unusual apparatus operated by a security guard in a shirt that was once white !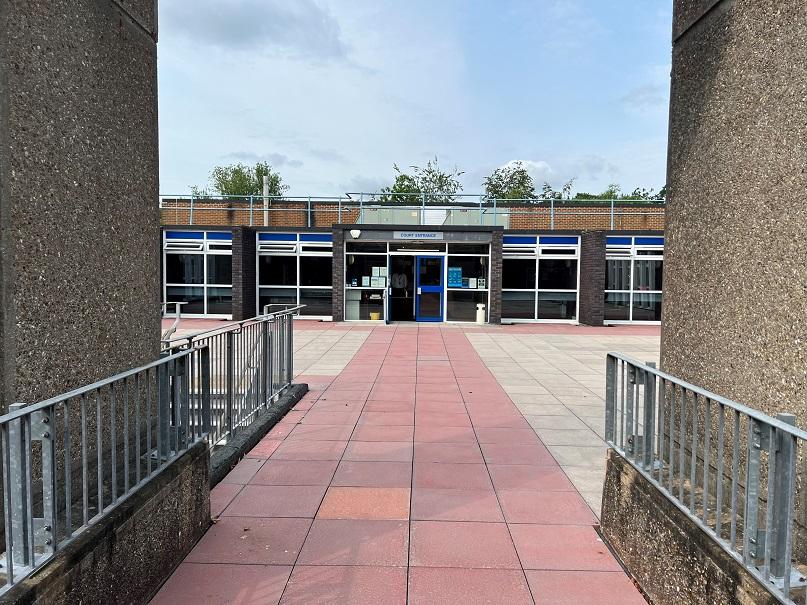 At least he and the other security guards were displaying their SIA badges as required by law under Section 9 of the Private Security Industry Act 2001.
One of the Security guards was obviously under pressure to secure the Court building as he was regularly going outside for a smoke !
Hats on Security at Horsham County Court
Inadvertently I left my Eurostar hat on (as pictured) and I wore it during the security screening including going through the airport style metal detector.
At no time was I asked to remove the hat nor was it scanned using the handheld scanner. The CCTV from the Court building, if working, would confirm this. I could request this footage from the Court by submitting a Subject Access Request.
The article Going through security at a court or tribunal building is published on the gov.uk website and explains the security when you enter a court or tribunal building.
You'll go through a security check, like you would at an airport. This may include:

emptying your pockets into a tray
taking off your shoes, coat, gloves or hat
being asked to take off or open your belt
walking through an archway detector
being checked by hand or with a handheld scanner

If you're wearing a head covering for religious or cultural reasons, you can ask for it to be checked with a handheld scanner so you do not have to take it off.

Going Through Security – gov.uk
The guidance says "may" which is a little odd.
In my opinion, the Security staff at Horsham County Court failed to do their job properly. I do not think a Eurostar hat could ever be classed as a head covering for religious or cultural reasons !
At Horsham County Court it seems that you can leave your hat on !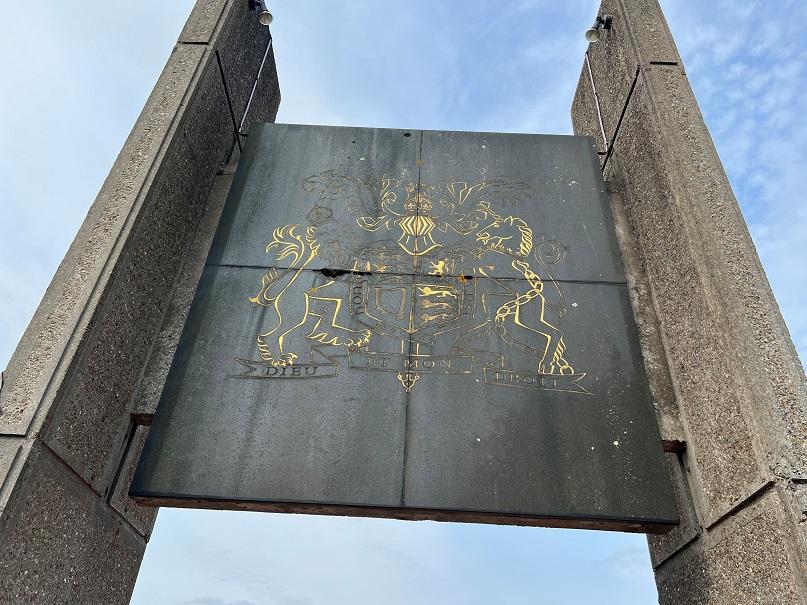 Horsham County Court Literature
There were a number of leaflet holders in the waiting area that were empty apart from a leaflet about "Restorative Justice For You" and one containing a Mars Bar Wrapper that has been there for at least 3 months !
"Restorative Justice For You" mentions the Sussex Criminal Justice Board.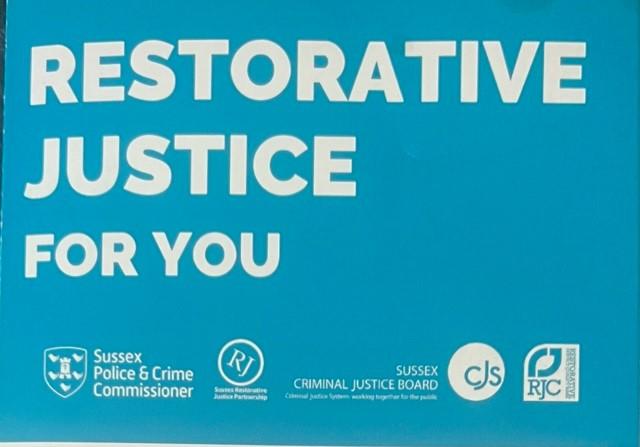 Are the Sussex Criminal Justice Board as dodgy as the Sussex Family Justice Board ? The MOI will be investigating for a future article.
Horsham County Court Security Review
Horsham County Court Security staff made regular security patrols which was very reassuring. I am aware there were VIP's in the building including my mentor DDJ Mills !
They used a phone to scan targets that were a circle with a cross hand drawn with a black sharpie on a Tipp-Ex background. Improvisation that rivals the skills of MacGyver.
I couldn't help but notice that there was a lot of network cables in trunking attached to the ceiling that were secured with red cable ties. This is assumed to be for a secure network, however there were gaps in the trunking and the cables were exposed where they entered the wall. No doubt the Ministry of Justice/HMCTS IT will want to review this as a security risk.
In summary :-
Horsham Security should review their Airport Style security. Can you leave your hat on ?
Improve the appearance of their security staff.
Horsham Court staff or the Ministry of Justice/HMCTS should review their smoking policy on Court premises.
MoJ/HMCTS IT to review the secure cabling.
I will back to Horsham County Court in October 2023 to review again.
You may be interested in the article about the Royal Courts of Justice which explains Court security and spoons !
Check out our articles on R v Sussex Justices, Dodgy Judges, HHJ Farquhar, HHJ Bedford, Can you Criticise a Judge ? and the highly questionable Sussex Family Justice Board.
We have a number of links to Free Legal Resources and Legal Organisations on our Free Legal Advice , Legal Aid and Pro Bono pages.
Read our review of Gavin Howe Barrister
Latest Articles
All articles can be found in our Sitemap