HHJ Bedford was appointed as a Deputy District Judge on the North Eastern Circuit in May 2002, a District Judge in 2007 and a Circuit Judge on the 10th April 2013.
"HM the Queen has appointed Robin Steven Bedford, to be a District Judge on the advice of the Lord Chancellor, Lord Falconer. The Lord Chief Justice, Lord Phillips of Worth Matravers, has assigned him to the North Eastern Circuit, based in North and West Yorkshire with effect from Monday 19 February 2007. Mr Bedford, 43, was admitted as a solicitor in October 1988."

Appointment of a district judge – Robin Steven Bedford
Robin Stephen Bedford is called His Honour Judge Bedford or abbreviated to HHJ Bedford. In Court he is addressed as Your Honour.
HHJ Bedford is the Designated Family Judge for Sussex and was appointed on the 1st July 2017.
Sussex Family Justice Board Membership
HHJ Robin Bedford is listed as board member of the highly questionable Sussex Family Justice Website (SFJB), along with a number of Senior Sussex Judges.
"The judge is not a member of the board as to be so would be incompatible with the independent position of the judiciary."

Judiciary and the local justice system
A google search returns the following which clearly shows HHJ Bedford as a board member :-
A Bing search returns the following which clearly shows HHJ Bedford as a board member :-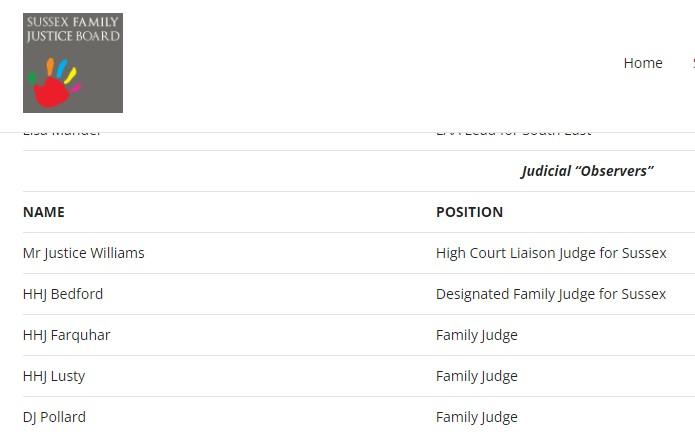 "His Honour Judge Bedford. Designated Family Judge for Sussex. 21 December 2020.

Dear all,. It's some months since I inflicted one of my bulletins upon you."

Sussex Family Justice Board 21st December 2020
HHJ Farquhar stated that he had covered for His Honour Judge Robin Bedford at several SFJB events. He also confirmed that HHJ Bedford, The Designated and Most Senior Family Judge in Sussex, was definitely a member of the Sussex Family Justice Board.
It's refreshing to see an Honour "Stitched Up" by another Honour after an Honour attempted to "Stich" me up !
Is there no such a thing as "Honour" amongst thieves ?
Check out our article on HHJ Farquhar and the highly questionable Sussex Family Justice Board and make up your own mind.
HHJ Bedford Contact Details
HHJ Robin Bedford judicial email address is hhj.robin.bedford@ejudiciary.net and he is based at the following Court :-
Brighton County Court Family Centre
1-2 Edward Street,
Brighton
BN2 0JD
Tel: 01273 674421
Email: sussexfamily@justice.gov.uk
HHJ Bedford on the Internet
"Two years ago today this lowlife scumbag made an order knowing it would lead to a fathers death through ill health. Dishonour Judged Bedford will be exposed as the murderer he is. We will never forgive or forget. Still no apology to those involved either from this despicable oxygen thief."

UK Corrupt Family Courts Name and Shame
"Another mother has come forward about this Monster who calls himself a judge, Bedford.

Again he was swinging on his chair gnawing on a pen while staring around a room in a world of his own.

He put costs before a child's family being kept together. The family needed either a mother and baby unit to prove they can parent or a home. He ignored this and went with adoption.

How this twisted moron sleeps at night we have no clue. Probably doesn't and why he's daydreaming all day!

Wake up Bedford and start helping these families instead of breaking them you twisted individual."

UK Corrupt Family Courts Name and Shame
His Honour Judge Robin Bedford led the walk this year as posted by Herrington Solicitors
"Meet 'Dishonour' Judge Robin Bedford. (Wonder if there's something about the name Robin)
He can normally be found masquerading as a Judge at Hastings Court.
He is usually swinging on his chair while daydreaming staring at the ceiling and chewing a Bic Pen. All this while making sure he ignores vital evidence in a case.
This guy is not fit to be a judge and is someone who should never be allowed to preside over the lives of children. In short he is a danger.
The first time we came across this individual he was defending a violent father while the mother suffered the stress of being bullied and having him breach court orders. He ignored the fact that this father had no interest in his own son and the son making sexual allegations against the father. Instead he palmed the case off with a supervised contact order on the daughter and a care order with placement with the mother leaving The Local Authority to sort out the sorry mess of the case.
In the second case we come across him he signed an order of adoption on a second hearing due to a young mum having mental health problems. Knowing the mother didn't understand the process was of no interest to him. This mother has since proved she can function and should be given a chance with her son.
The third case is the most terrible. Despite warnings and being shown evidence of why he shouldn't he sent a 2 year old to go and live with her father who was mentally ill and physically disabled. He agreed he would take personal responsibility if anything went wrong. To date he has never apologised. The child was happily attached living with mother, well cared for meeting all her milestones and had minimal attachment to the father. In four months the child regressed in development and was abused as well as neglected. The father then died alone with the child in a flat which the mother warned would happen! The child now back in the mothers care is thriving and ahead of what's expected of a child. There's no local authority involvement and in their own words no role for them, they also agree this judge took a dangerous risk and it backfired to the detriment of the child.
This man should never preside over another child case. Any further screw ups by this twisted individual please inbox us!"

UK Corrupt Family Courts Name and Shame
"Scandalising the judiciary (also referred to as scandalising the court or scandalising judges) is abolished as a form of contempt of court under the common law of England and Wales."

Crime and Courts Act 2013 Section 33 – Can you criticise a judge ?
Images of HHJ Bedford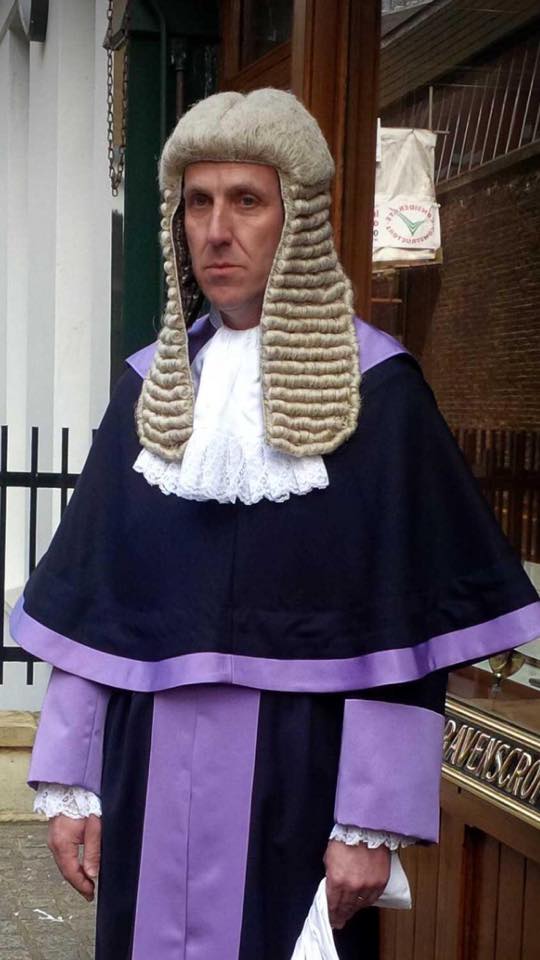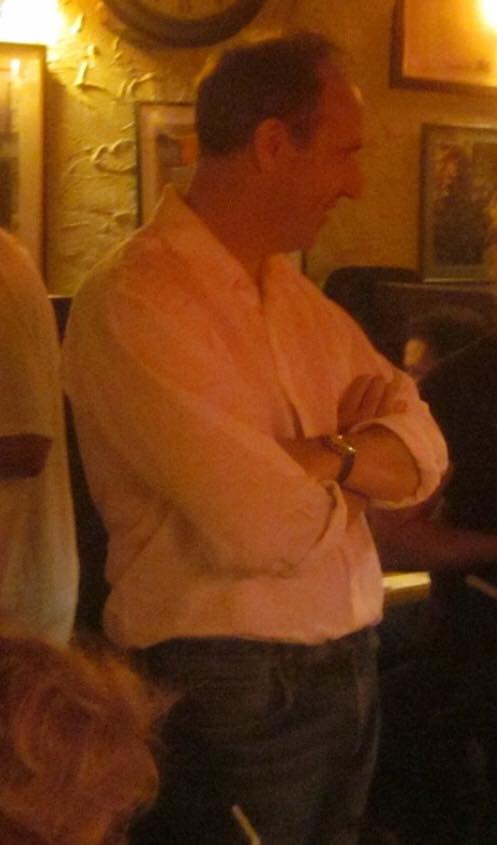 The images shown on this page are from the Facebook Group UK Corrupt Family Courts Name and Shame . These images are believed to be of His Honour Judge Robin Bedford (HHJ Bedford).
Permission to use these images was sought from UK Corrupt Family Courts Name and Shame but no response was forthcoming.
I use these images under the Copyright exception of fair dealing, education and in the spirit of public interest.
This article contains personal opinions protected by common law and Article 10 of the Human Rights Act 1998 along with publicly available information.
Read our review of Gavin Howe Barrister
Latest Articles
All articles can be found in our Sitemap